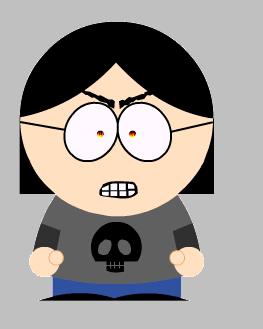 AngryTeen looks nothing like this.
Likes: Nothing.
Dislikes: Almost everything.
Hobbies: Scowling, pouting, playing music loudly.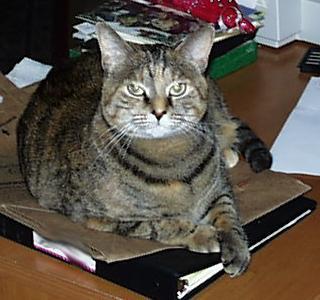 Action Kitty, AKA Ginger, looks exactly like the picture.
Likes: Snuggling, sitting in sunbeams, playing with her laser light.
Dislikes: Taking medicine, going to the vet.
Hobbies: Sitting on Important Papers, galloping up and down the stairs, licking herself, galumphing around the house with Lovey.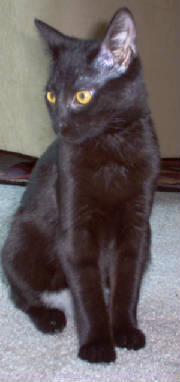 Lovey
Likes: eating, passing gas, climbing.
Dislikes: sitting still, empty food dishes, getting squirted when naughty.
Hobbies: ignoring the word "No!", purring like a chain saw, galumphing around the house with Ginger, generally being a very sweet-tempered pain in the buttocks.